Mindful & Intuitive Eating

Go to page: Mindful & Intuitive Eating
Mindful Eating & Intuitive Eating: Boulder & Denver, CO
Learn mindful eating & intuitive eating & resolve eating problems
Nutritionist & Therapist Barbara White in Boulder & Denver, CO., helps people develop healthy eating by teaching how to eat mindfully & intuitively combined with nutrition therapy & sports nutrition. Barbara is an expert in mindful eating & intuitive eating.
Learn how to eat in moderation & maintain a healthy weight without written structured meal plans or restrictive dieting. Intuitive eating can improve your relationship with food & prevent disordered eating. In short, mindful intuitive eating clearly helps people eat well with ease.
If you do struggle with an eating disorder, Barbara can help you hone in on what needs attention & provide the skills & guidance to help you help yourself… 
Intuitive Eating & Understanding Nutrition
A deep understanding of nutrition within the context of physiology & metabolism is extremely helpful when learning to eat intuitively. Barbara focuses on practical information & in depth concepts.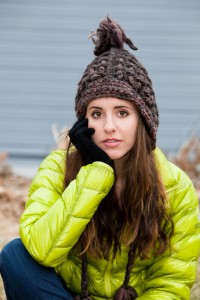 Nutrition Therapy will give you the confidence to change the way you think about food & improve your overall experience with intuitive eating & nutrition.
Intuitive Eating & Meal Planning
Barbara recognizes the value of teaching meal planning skills & the importance of being able to be flexible with food & eating. At Barbara White Nutrition, varying degrees of structure are used (particularly meal planning wise) when helping people achieve their goals.  
Note: If you already have a structured 'meal plan' based the on ADA exchanges & would like help transitioning to more intuitive eating, or an updated Calorie plan, Contact Barbara at Barbara White Nutrition. She'd love to help you meet your updated goals.
Eating Disorders Therapy & Mindful Eating
If you are caught in the destructive patterns of anorexia, bulimia, or binge eating, Barbara has 26 years of experience helping people recover. Learn how intuitive eating combined with cognitive treatment and mindfulness ultimately can make the difference between short and long term recovery.
Barbara is committed to creating nutrition therapy programs that are highly individualized and incorporate varying degrees of intentional and intuitive eating. The goal: eating well with ease at a healthy weight – becoming healthier, happier & more confident!
Mindful intuitive eating to lose weight
This nutritionist finds mindful eating extremely effective for losing weight! If your goal is to lose weight, call Barbara. She can help you set limits on food & calories without feeling deprived while becoming more intuitive.
Barbara White draws on her expertise in eating disorders treatment to help people effectively change unhealthy overeating patterns & lose weight without rigid dieting for positive long term results!
Restrictive dieters get help with intuitive eating & mindfulness
Nutritionist Barbara White helps restrained eaters & restrictive dieters make eating safe again & slowly heal the disconnect between mind & body. 
"Mindful intuitive eating combined with a structured meal plan, when structure is important, can be quite helpful – the timing as to when & how to implement the intuitive piece is what's important … becoming  comfortable with eating is as important as a healthy diet"
Support groups in Boulder, CO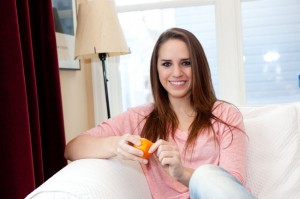 There are support group opportunities & experiential eating groups focusing on mindful conscious eating!
Restaurant outings arranged with specific goals in mind! Help incorporating challenging foods for improving variety & developing a broader comfort level with food.
Women supporting women…
Contact Nutritionist & Therapist Barbara White
Barbara is happy to answer your questions about her services & programs. Please feel free to contact Barbara now for more information, or to Make an Appointment. 
303 470-1200